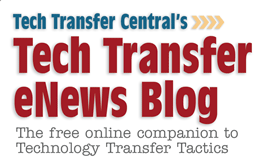 U of New Mexico Start-up Develops Method to Rapidly Scan Cells for Diagnostics and Drug Development
By Jesse Schwartz
Published: September 12th, 2018
A start-up from the University of New Mexico (UNM) is advancing a new technology that significantly accelerates the process of cell screening and analysis.
BennuBio is based on UNM research in flow-through cytometers, or cell meters, which can rapidly analyze millions or even billions of cells for drug discovery and medical diagnostics. Current cytometers can process about 10,000 cells per second, since tissue samples are pushed through once at a time. But BennuBio's technology processes up to 10 samples at a time, allowing researchers to screen up to 100,000 cells per second.
"When you're looking for just a few cells out of five billion, that can help find the quintessential needle in a haystack," says Steven Graves, president and CEO of BennuBio.
The start-up has secured a $1.5 million joint investment from New Mexico-based Tramway Venture Partners, Cottonwood Technology and Sun Mountain Capital. The three firms are planning another $500,000 investment in the coming weeks.
"We're very excited about BennuBio's potential impact," says Waneta Tuttle, managing partner at Tramway. "It could be transformative for researchers."
BennuBio has a working prototype of the cytometer and expects to begin selling to research clinics and drug developers by mid-2019.
Source: Albuquerque Journal