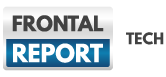 BennuBio, Inc. Announces $5 Million in New Financing
BennuBio, Inc., a provider of advanced cell and particle instrumentation for the life science market, today announced it has closed on $5 million of a $7 million financing round.
March 25, 2020- The Series B financing was led by new investor Co-Win Ventures with additional investment by existing investors Tramway Venture Partners, Cottonwood Technology Fund, and Sun Mountain Capital. In connection with the financing, Xin Huang of Co-Win Ventures will join BennuBio's Board of Directors.
"We are delighted to have Co-win Ventures lead the financing and are grateful for the continued support of our existing investors. Co-Win has a great track record of investing in successful life science companies," said Steven W. Graves, CEO of BennuBio. "These funds will enable the company to expand our commercial efforts, accelerate development of new features for our initial product, and further develop additional complementary products."